Looking for something fun to do this weekend? Whether it's a visit to the Anchorage Museum to explore Alaska Native Art and Culture or a trip to explore Fairbanks and the Northern Lights, Alaska Business provides statewide coverage of concerts, art exhibitions, and some of Alaska's very unique activities including the Fur Rondy and the Iditarod. For all things entertainment, look no further than Media and Arts coverage from Alaska Business.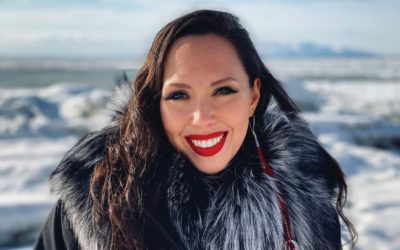 What it means to be a social media influencer in Alaska is a bit different than the Lower 48. That's even more the case when your target audience is Alaska Natives.
read more
Alaska Public Media (AKPM) welcomes Justin Ezell Williams, a new host of the weekly radio program Hometown, Alaska.
read more
Communications professionals throughout the industry were recognized for their creativity and effectiveness, including several Alaskan-owned businesses and local public relations professionals.
read more
Featured Media & Arts Spotlight Business Profiles
American Marketing Association Alaska Chapter
Spotlight Business Profiles
JEFFCO Grounds Maintenance
American Marketing Association Alaska Chapter
Thomas Head & Greisen, PC
National Cooperative Bank
Fifty years ago, as the Watergate scandal swirled around then-President Richard Nixon, he signed into law the Alaska Native Claims Settlement Act (ANCSA). It was the largest land claims settlement in the nation's history and a stark departure from agreements forced on Tribes in the Lower 48.