Looking for something fun to do this weekend? Whether it's a visit to the Anchorage Museum to explore Alaska Native Art and Culture or a trip to explore Fairbanks and the Northern Lights, Alaska Business provides statewide coverage of concerts, art exhibitions, and some of Alaska's very unique activities including the Fur Rondy and the Iditarod. For all things entertainment, look no further than Media and Arts coverage from Alaska Business.
The University of Alaska Fairbanks entered the world of intercollegiate esports competition this semester, fielding four teams that compete in video games (or, as they prefer to call them, electronic sports) across the country.
read more
The grant will support a three-year project, which will begin in February 2022, to transform the Alutiiq Center building into an enlarged space for museum activities.
read more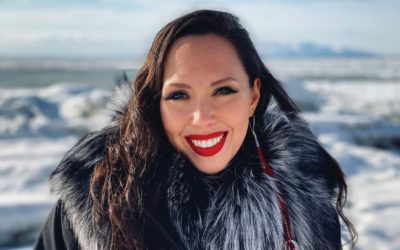 What it means to be a social media influencer in Alaska is a bit different than the Lower 48. That's even more the case when your target audience is Alaska Natives.
read more
Featured Media & Arts Spotlight Business Profiles
American Marketing Association Alaska Chapter
Spotlight Business Profiles
JEFFCO Grounds Maintenance
American Marketing Association Alaska Chapter
Thomas Head & Greisen, PC
National Cooperative Bank
Voices of Healthcare: Professional Perspectives
"I think there's been a change in culture, and I think Alaska has been a little bit more progressive in promoting women," says Ella Goss, CEO of Providence Alaska Medical Center (PAMC). Goss started working at Anchorage's largest hospital in 1997 as an ER nurse and rose through the ranks of management. Providence has intentionally promoted female leaders from within, she says, developing their potential because the talent pool in Alaska is so small due to the state's population.