It cannot be understated how important Alaska Native Corporations are to the state's economy. They create jobs locally, in the Lower 48, and internationally. Alaska Native organizations attract millions of dollars to the state by funding programs ranging from community development to education and cultural preservation. Village corporations, the Alaska Federation of Natives, and shareholder dividends are just a few of the topics we cover in Alaska Native news.
Latest Alaska Native News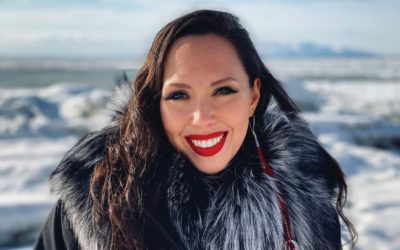 What it means to be a social media influencer in Alaska is a bit different than the Lower 48. That's even more the case when your target audience is Alaska Natives.
read more
Bristol Bay Native Corporation (BBNC), Bristol Bay Regional Seafood Development Association (BBRSDA), and Bambino's Baby Food are excited to announce a new partnership to promote nutritious Bristol Bay wild salmon to families around the world.
read more
The Akiak Native Community, a federally recognized Indian Tribe, has joined the nonprofit Yukon-Kuskokwim Delta Tribal Broadband Consortium.
read more
Featured Alaska Native Spotlight Business Profiles
Spotlight Business Profiles
JEFFCO Grounds Maintenance
American Marketing Association Alaska Chapter
Thomas Head & Greisen, PC
National Cooperative Bank
Fifty years ago, as the Watergate scandal swirled around then-President Richard Nixon, he signed into law the Alaska Native Claims Settlement Act (ANCSA). It was the largest land claims settlement in the nation's history and a stark departure from agreements forced on Tribes in the Lower 48.