Choosing Substance Over Likes
This year, the recognition comes at a critical time as healthcare professionals work long and demanding shifts to battle rising COVID cases and are forced to make incredibly difficult decisions as hospitalizations escalate and capacity is strained.
read more
The US Department of Commerce's Economic Development Administration (EDA) is awarding a $849,185 grant to the Native Village of Ekwok to build a multi-purpose facility that will enhance the resiliency of the area's business community. This EDA grant is expected to create or retain fifty-five jobs and generate $45,000 in private investment.
read more
The Alaska Seafood Marketing Institute announced its new and mobile-friendly website, alaskaseafood.org. The site combines two previously separate websites (alaskaseafood.org and wildalaskaseafood.com) into one fully integrated online home, creating a single hub for information on Alaska seafood.
read more
Bristol Bay Native Corporation (BBNC) has launched a new Shareholder-Owned Business Directory, a one-stop resource to find the broad range of businesses owned by BBNC shareholders, spouses, and descendants.
read more
COVID-19 Updates Page
Other Quick Resources:
COVID-19 Vaccination Information
Businesses: Register for a Mobile Vaccination Clinic
Sign up for our e-newsletters!
Get the latest industry news and events sent to your inbox.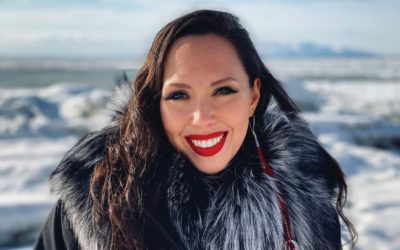 What it means to be a social media influencer in Alaska is a bit different than the Lower 48. That's even more the case when your target audience is Alaska Natives.
read more
Sign up for our e-newsletters!
Get the latest industry news and events sent to your inbox.
2021 Top 49ers Presentation
Alaska Business celebrates the Top 49ers: Alaskan-owned companies ranked by gross revenue at our annual presentation.
2021 Regional Conference on Permafrost | 19th Annual International Conference on Cold Regions Engineering
The RCOP & ICCRE joint conference in October 2021 will strengthen ties between the scientific, engineering, and local communities.
Spotlight Business Profiles
Spotlight Your Business Here
American Marketing Association Alaska Chapter
Thomas Head & Greisen, PC
National Cooperative Bank
Spotlight Your Business Here
JEFFCO Grounds Maintenance
Bristol Bay Native Corporation announced the brand new "Bristol Bay Wild Market" as the exclusive seafood marketplace inside the Climate Pledge Arena.
read more
Mike Mills, Chair for the Anchorage Community Development Authority (ACDA) Board of Directors, shared the following announcement…
read more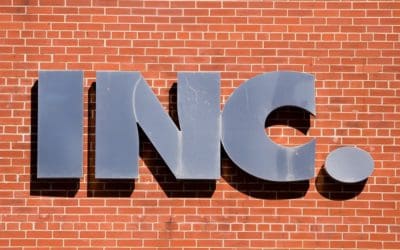 Inc. magazine recently revealed that Koniag Government Services is No. 3106 on its annual Inc. 5000 list, the most prestigious ranking of the nation's fastest-growing private companies.
read more
Alaska Public Media (AKPM) welcomes Justin Ezell Williams, a new host of the weekly radio program Hometown, Alaska.
read more
Fifty years ago, as the Watergate scandal swirled around then-President Richard Nixon, he signed into law the Alaska Native Claims Settlement Act (ANCSA). It was the largest land claims settlement in the nation's history and a stark departure from agreements forced on Tribes in the Lower 48.