Ahtna Subsidiary Acquires North Slope Pad Space
ANCHORAGE—Ahtna Petrochemical Products, a subsidiary of Ahtna Netiye', has acquired twenty-three acres of North Slope pad space to support operational and logistical needs of the oil and gas industry in Alaska. The pad was formerly owned by the Alaska Industrial Development and Export Authority (AIDEA), a state agency, and is available for leasing. The pad footprint is strategically located less than five miles from the Deadhorse airport with fifteen acres of gravel and ideal space for a laydown yard or equipment, rig, or camp storage.
"We have a strong and vested interest in ongoing oil and gas production in the state. Ahtna Construction laid the first section of pipe on the Trans Alaska Pipeline System which passes through 197 miles of Ahtna's traditional lands and fifty-five miles of Ahtna-owned lands. We believe in the positive impact of the Alaska North Slope renaissance and are working with producers and service providers to sustain the North Slope for future generations of Ahtna shareholders," said Ahtna Netiye' chief operations officer Roy Tansy, Jr.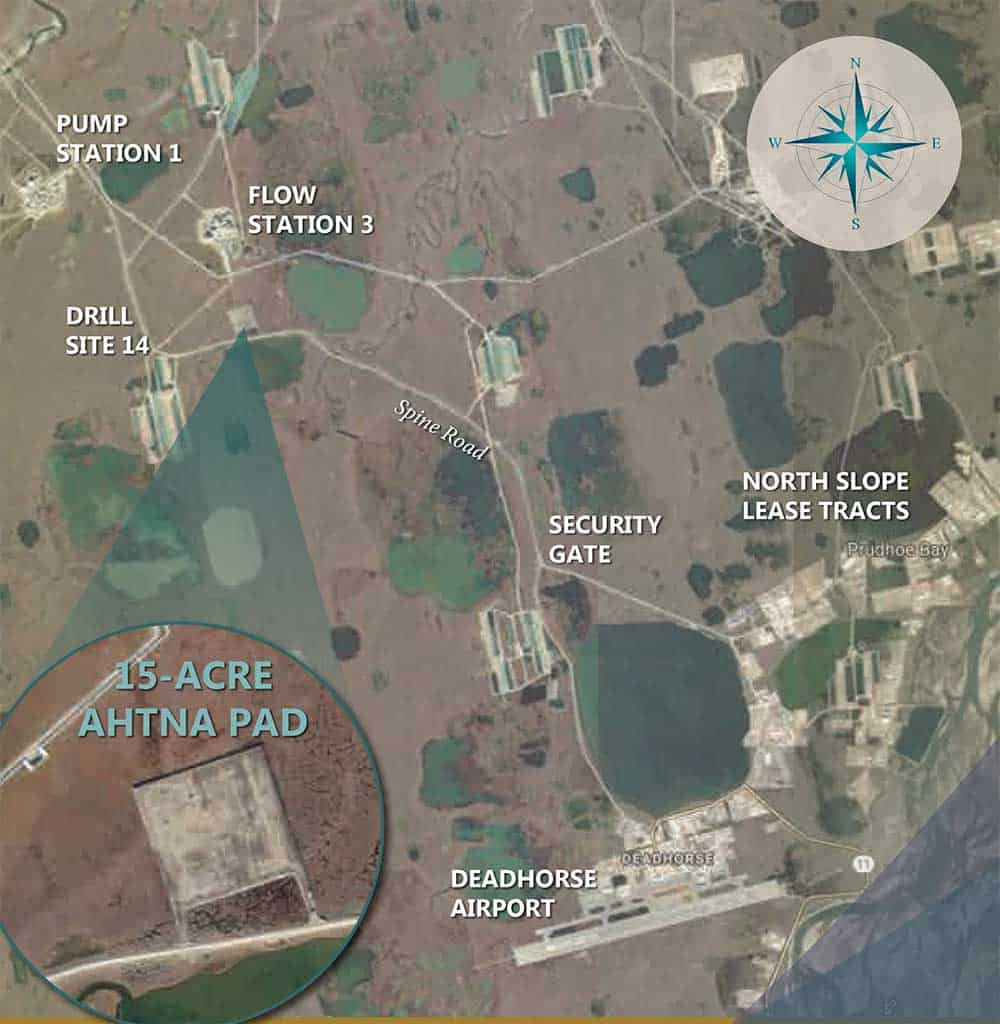 While those sectors show promise, retail has continued to follow the downward national trend, impacting Anchorage more than most communities in the state. In 2019, Nordstrom shuttered its operation in Alaska, an example of a national chain dealing with national issues, according to Popp.
"We're starting to feel some of the effects of online shopping trends versus brick-and-mortar stores. Trends in Alaska are not to the level they're feeling it in the Lower 48, but it is still starting to manifest itself here," Popp says. "So that's not necessarily a function of the state government cuts, at least not so far. We knew that those were coming, and we knew that those would continue to linger."
Fried agrees the sustained downward trend in retail isn't entirely tied to the recession, as ecommerce is putting pressure on department stores, bookstores, and similar businesses, though grocery stores have mostly not been impacted by the trend.
"It's tied to the way we're doing business differently. I mean, even in a booming national economy right now, retail is down," Fried says.
The Realities of Net Zero
Organizations around the world are focused on addressing climate change. Most major corporations are rearranging priorities and reallocating capital and personnel to determine the most efficient path to achieve Net Zero (where emissions of carbon dioxide or methane are eliminated or balanced by removal from the atmosphere).