Avoid Amateur Advertising: Consult with the Experts
The tap room at Zip Kombucha, an Anchorage brewery that crafts probiotic iced tea.
Marketing options for startups
If you're on a health kick or simply enjoy drinking a refreshing glass of tea, Jesse Janes is hoping you'll reach for his product: kombucha. Janes creates kombucha—a fermented tea thought to have originated in China—at his brewery in Anchorage. Janes' brand of kombucha is crafted with a high-antioxidant blend of black teas, fresh fruit, herbs, and vegetables. The lightly-effervescent, probiotic drink boasts beneficial compounds and a balance of sweet and tart.
Janes' business, called Zip Kombucha, is actually in the process of regenerating itself. The company, which originally began distributing tea in May of 2016, is emerging from a brief production hiatus. Now Zip Kombucha is refocusing its efforts on developing products based on local flavors and local interests. And soon the business will open a new Anchorage location near Arctic Boulevard and 36th Avenue and begin selling its kombucha in a can. "I'm purchasing a canning line because people are very active in Alaska, and cans are good for an active lifestyle," Janes says.
However, the successful reboot of Zip Kombucha depends on effective marketing. And Janes is busy using different tactics to get people to notice his product, which goes by creative names like Blueberry Mary, Ginger Rogers, Mandy Mint, and Plain Jane. His marketing plan employs everything from social media to cross marketing to free media publicity. "I rely heavily on social media because it's inexpensive and cross marketing because it's free and it benefits both parties," he says.
Marketing for new or regenerating companies requires different techniques than for established businesses or even companies operating in a different market like the Pacific Northwest. Professional marketers can help new businesses successfully get out of the starting gate and navigate the marketing landscape during their initial years of getting established.
For instance, Brilliant Media Strategies has worked with a number of startup and regenerating companies and has broad expertise to meet their marketing needs. When assisting clients, the agency first takes a look at the company's objectives and what it is trying to accomplish, according to President and CEO Debbie Reinwand. "Sometimes we have to help them with those," she says. "We find a lot of the time that their business goals are being intertwined closely with their marketing objective."
Brilliant Media Strategies shows clients how they can put together a cost-effective marketing program to get the exposure they need for a successful start. A chief goal of any company is to generate revenue and that means different strategies for different business types. "For tourism, it's butts in seats; for breweries, it's more beer bottles off the shelves," Reinwand says.
Reinwand—named 2018 Marketer of the Year by the Alaska Chapter of the Marketing Association (AMA)—has been working in marketing for more than twenty years. She understands that the money clients are trying to spend on marketing is very near and dear to them and that they are often torn over where to put their money. So her agency tailors a marketing program specifically for their needs and budget. "We analyze not just what will get them the best bang for their buck but what they are going to be comfortable with spending," she says.
Debbie Reinwand, President and CEO, Brilliant Media Strategies
There is a marked difference between launching and marketing a business in Alaska than in the Pacific Northwest, according to Reinwand, who has several clients with operations outside Alaska. For instance, there's a much more finite, captive audience in Alaska. "If you are trying to hit pockets of folks you know are already inclined to look for your services or goods, you can target them so precisely," she says.
Startups in Alaska can also strategically target their audience without spending as much money as businesses in the Pacific Northwest. That's because the cost of media in Alaska is much less expensive than other parts of the country. "We can do a run for a month in just about every publication in Alaska for about the same cost as publishing two ads in five publications somewhere else," Reinwand says.
Likewise, Laurie Fagnani, the president of MSI Communications, has noticed a difference in marketing tactics used in Alaska compared to other parts of the country. "We use digital and social much more than our northwest counterparts," she says.
In terms of marketing costs, direct mail is "very expensive" in Alaska. This could be attributed to the fact that everything in Alaska gets shipped up, and paper is expensive.
For Noelle Umbarger, social media has turned out to be one of the best marketing channels for her Wasilla business: Just Add Paint. The paint-your-own-pottery studio is getting great results with Facebook. "When I first opened, I spent a bunch of money on radio and newspaper ads and did not see a good enough return," she says. "I can spend and be on the radio and not see much, whereas I can spend on Facebook posts and have a full studio the next day."
Umbarger uses Facebook posts to promote upcoming classes and special events, often including photos and videos to pique people's interest. Then she pays a minimal fee to have Facebook boost her posts for increased exposure. "Normally I will spend $20, and I can reach 1,800 to 2,800 people," she says.
When she started her business in June 2015, Umbarger didn't have a formal marketing plan. She took a class at the local Alaska Small Business Development Center (SBDC), did some informal market research, and then just kind of "winged it" until she could pinpoint what was working for her business.
Become an Industry Sponsor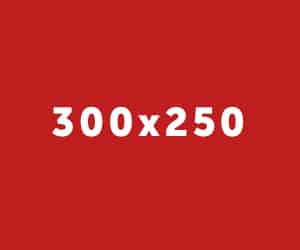 Of course, marketing her new business was challenging at first, Umbarger says. In the beginning, it was difficult to know what to put out there, when to put it out there, and the best times to reach her target audience. But with constant adjustments, she has been able to determine where her marketing dollars make the biggest impact.
Today, Just Add Paint is doing very well. In fact, Umbarger is looking to expand in the next few months. "We're hoping to move into a location that will double our size," she says.
Marketing for New Versus Established Businesses
Zip Kombucha owner Jesse Janes relies heavily on social media and cross marketing to advertist the company's products.
Professional marketers tend to use slightly different techniques for startup companies than for established businesses. The budget is often the starting point for making marketing decisions for startups. In Reinwand's view, a soft introduction of any startup generally has to be through social, digital, and online channels. "You can generate so much interest and establish your differentiation in cost-effective fashion," she says.
Reinwand also tries to repurpose client material whenever possible, and this often involves recycling video. She explains: "Video is king on social media and any place we want to get the video in front of eyeballs. We look for ways we can multipurpose what we can do for the foundational program for them. For example, if we do three social media videos for them, we need to keep an eye on having additional footage so they can use it on TV."
Whether companies are just starting out or are fully established, Reinwand looks for ways to differentiate the business. All clients deserve the same type of critical thinking when it comes to determining how their services are going to be marketed. "We help them establish their place in the market, differentiate, and determine how to maximize their budget," she says. "This is especially important with Alaska's economy."
It's also important for startups to know that there are different types of agencies and that each one has a different area of expertise, Fagnani says. They may need a full-service firm, but may be able to only afford a graphics or digital-only firm. "There's a lot of hand holding that goes along with a startup because you have to explain the industry," she says. "Making sure they have the right relationship in place is the first step."
Helping clients understand the reality of the cost involved is another crucial component, Fagnani says. And this varies for every client and every type of product and every marketplace.
At Mammoth Marketing, the services used for startups are virtually the same as those for other business entities. But it's the scale of the marketing and the amount of research involved with startups that differs, according to Tyler Williams, who owns the Fairbanks agency.
There's always more research with new businesses, and Mammoth Marketing helps startups prioritize what elements to use so their marketing can be done more efficiently. "Most startups already have their digital done, but if they don't, we help them prioritize that," Williams says. "It's necessary—when today's contact is largely through a digital medium—that you make sure that's strong before you jump into broadcast and other advertising media."
When it comes to marketing, there are some key areas that new business owners often overlook. For instance, sometimes they underestimate the amount of time and effort required to market their business. "New business owners tend to think they're going to hit the ground running and a little bit of advertising or marketing will roll people to their doors immediately," Williams says.
But that's rarely the case. "For your audience to place trust in you, it can require time," Williams says. "As time goes on, people will start seeking you out because you've been there."
It can take five to ten interactions over a long period of time before people will trust a company, Williams says. And this is especially true for businesses that sell a service, as opposed to a product.
Fagnani says startups should not be afraid to measure results, and they should tie their advertising dollars to their sales. They should also consider capitalizing on media publicity. "Many startups inherently have a new product or service that improves on an existing product or service, and sometimes those products are newsworthy," she says. "So using a PR to pitch stories can be an effective strategy in some cases."
An area that Reinwand typically sees overlooked by new businesses is not starting their marketing soon enough. Business owners need to be looking at how they're going to be marketing from the beginning—when they're choosing their logo. "You should have a growth plan in place when you start the business," she says. "If you have an in-house marketing person in place, it needs to be someone who has an established track record of success. One of the most critical roles with a startup is to get that message out there and to drive the traffic."
Entrepreneurs can also consult with outside resources if they need marketing ideas. Reinwand says: "It doesn't cost anything to talk to an agency. You can meet with three or four people in the industry and pick their brains."
Business owners who view marketing as a means to an end—as a way to drive traffic—and who pay attention to the strength of their own services or products will be more successful, Reinwand says. "Marketing is not a one-size-fits-all situation," she says. "It should be a priority of management to do it right. That means both sides need to be involved in the marketing program to ensure it's going in the direction they want it to, whether it's done in house or by an outside agency. It should be a team approach."
Cost-Effective, DIY Tactics
There are a plethora of cost-effective strategies that startups can implement on their own to promote their business. Reinwand says every company can have a strong social media presence—and not just on Facebook, but also on Instagram, Twitter, and LinkedIn. However, social media can be time-consuming. And once a company's presence is established, the business needs to keep it active or people will forget it.
Traditional radio advertising is another cost-effective tool for startups. "If they're having an anniversary, sale, or launching a new service, it doesn't hurt to call a local radio station to have them come out and do a live remote," Reinwand says. "It's not as utilized as it should be, but it can produce bang-up results."
Fagnani also recommends social media as a feasible marketing tactic for new businesses. Everyone can learn social media, she says. Startups should audit their online presence, compare it with their competitors, and build a social media plan around where customers are likely to shop. "You want your ad to find your competitors online and force the consumer to make a decision between your product and theirs," she says.
In addition, Fagnani says, business startups should, at the very least, make sure their search engine optimization plan is in place. They also need to ensure their Google presence is accurate and up to date.
For Williams, one of the easiest and least expensive techniques new business owners can implement involves using a smartphone to leverage social networks. He explains: "If I were a start up, I would be utilizing my cell phone camera every chance I got to develop and talk to my potential audiences. People connect with video, faces, and passion, and that's something that startups usually have. If you can put that on display for your potential audience, it can really build into momentum if you give it a chance."
However, Williams generally advises startups to avoid going too broad with their marketing. They should try not to do everything and be consistent with whatever they choose to do. He says: "If I were starting out, I would focus on a website, Google, Facebook, or Instagram. And even that is a big load. They should focus on doing a few things well."
But before business owners start marketing, they should first conduct market research to determine if they even have a viable product, Williams says. If they don't, it can lead to frustration down the road. If they do research ahead of time, they can better foretell what the market will bear. This research doesn't necessarily have to involve creating a full-blown, formal marketing plan. "There's value in both anecdotal and formal research, but they need to be pulling whatever data they can get and looking long and hard at the expectations before they start putting money into their company," he says.
Fagnani shared these marketing tips that can help new businesses: build an annual marketing plan, purchase media quarterly, and audit results monthly. And that's what MSI Communications does for all of its clients.
Reinwand says entrepreneurs should make sure marketing is not an afterthought. She urges new business owners to consult with an independent marketing practitioner or an agency to get their thoughts at least on a limited scope. "Bring people in early, people who can help you," she says. "Then as you grow, if you don't have the budget for internal counsel, you can use resources like the AMA."
The AMA Alaska Chapter offers seminars on a range of topics, and the discussions are not just for marketing professionals, says Reinwand, who is president-elect of the chapter. The seminars, which are open to the public, can be helpful for business people who want to enhance their knowledge.
Another unique resource for new business owners is the Where to Startup video series available on the Alaska Economic Development Corporation's website. The videos feature experts sharing insight on topics such as branding and marketing, online marketing and social media, and web development. The branding and marketing video, for example, discusses strategy, tactics, choosing a name and brand, and other helpful advice for entrepreneurs.
In addition, the Alaska SBDC, along with its network of programs, provides low-cost business resources and services to entrepreneurs in Alaska.
Tracy Barbour has been an Alaska Business contributor since 1999. As a former Alaskan, she is uniquely positioned to offer in-depth insight and enjoys writing about a variety of topics.
Junior Achievement of Alaska Celebrates 50 Years
2023 is particularly special for Junior Achievement (JA) of Alaska as we celebrate our 50th Anniversary. Fifty years ago in 1973, C. H. Rosenthal, Joseph P. Wiley, Dave Stein, and Les Pace established an organization to teach financial literacy, work readiness, and entrepreneurship to Alaska's youth, helping them acquire the skills they needed to succeed in a changing economy.