Today at Noon | Alaska CargoPort Luncheon | July 26
Sullivan's Steakhouse - Library
WTC-Anchorage
Published:
Ray Brimble, Lynxs Group of Companies
Courtesy of WTCA
Upcoming
Meet & Brief Luncheons

Join the Conversation:
Speaker:

Ray Brimble
President & CEO
Lynxs Group of Companies
Topic:
The Alaska CargoPort after 20 years
Date:

July 27, 2016

(

Wednesday

)
Location:

Sullivan's Steakhouse - Library
(320 West 5th Avenue - 5th Avenue Mall)



Parking:

FREE - garage parking will be validated
Cost:
$35 members / $40 non-members (includes lunch)
About Ray Brimble:

Ray Brimble is an Austin, Texas-based businessman with a portfolio combining entrepreneurial and managerial accomplishments spanning a 40 year career. He has established more than 50 companies on four continents with activities ranging from the oilfield, to technology, to logistics and aviation related real estate. Mr. Brimble has transacted well over US$2 billion in business. His current commercial activities and investments center around the Lynxs Group of Companies, founded in 1994. Lynxs' holdings include AirLogistix USA, the perishables logistics and handling center at George Bush Intercontinental Airport (IAH) in Houston. Mr. Brimble is the founder and the operator of Alaska CargoPort, located at Ted Stevens Anchorage International Airport, Alaska's first and largest multi-tenant cargo transfer facility.

________________________________________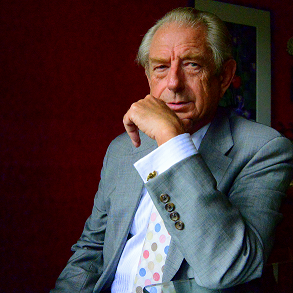 Speaker:

Dave Harbour
Publisher
Northern Gas Pipelines
Topic:
Alaska's Pipe Dreams
Date:

August 24, 2016

(

Wednesday

)
Location:

WTC Conference Room
Cost:
$30 members / $35 non-members (includes lunch)
About Dave Harbour:

Dave Harbour is publisher of the Northern Gas Pipelines blog, created 15 years ago. He has served as director or vice president of public, governmental or external affairs for the 26 member Arctic Gas Consortium, Northern Natural Gas of Omaha, Atlantic Richfield Company, the Alaska Gasline Development Corporation (AGDC) and Alaska Pacific University.