Alaska Health Fair Update November 11, 2015
Alaska Health Fair
Published:
In this issue:
Diabetes awareness month—big thanks for supporting free screenings in Alaska.

Online personalized health improvement program, offered at no charge to you! Registration code and link enclosed in this newsletter.
Upcoming Health Fairs—a handful left, more to come in spring 2016.
Host an original Health Fair in 2016 - would you like to bring free health education, free screenings, and affordable blood test to your community or organization this spring?
Dr. Fitch answers questions about your health.
Easy ways to support Alaska Health Fair—the oldest Health Fairs in the United States!
Message from Alaska Health Fair:

Dear Friends,
Today is Veteran's Day. The Alaska Health Fair team wishes to acknowledge the many sacrifices made by our service members and their families for our country. We also want to recognize the great contribution they make to our local communities and the State of Alaska through a variety of volunteer work. We are grateful for their selfless dedication to the country, their communities and many other endeavors.
November is a Diabetes Awareness Month. We participated in a radio show with Dr. Thad Woodard last week, Alaska Public Media
"Line One: Your Health Connection"
(thank you, Dr. Woodard, for inviting Alaska Health Fair), devoted to the subject of diabetes. It was great to be able to share information about the remaining Health Fairs and about a couple of new things we are doing this season. A remarkable thing happened while at the station. One person there was especially happy to see Alaska Health Fair. They said, "At one of your health fairs, many years ago, I did the blood test and learned that I have diabetes. I really appreciate what you, guys, are doing. Thank you!"
Stories like this are what keep us going. And these stories also define, very succinctly, the purpose of Alaska Health Fair. AHF would not be able to touch thousands of lives in a positive way each year without You—our volunteers, health educators, and Alaskans who support us financially and in many other ways. In this month of Thanksgiving, please accept our gratitude, for everything that you do to keep the original Health Fairs alive and going strong. Thank you!
Sincerely,
AHF Team
---
November is a Diabetes Awareness Month, and we wanted to take this opportunity to thank you and our partner agencies for making hundreds of free A1C diabetes blood tests available at our Health Fairs this fall.
Pick.Click.Give Donations: Sixty-six Alaskans shared their Permanent Fund Dividend with Alaska Health Fair, and we pledged the entire amount to cover the cost of diabetes blood tests. Donations ranged from $25 to $1,750. If you are one of our supporters, we want you to know that we appreciate your donation, and so do hundreds of Alaskans who received free diabetes screenings this fall. Thank you!
Other sponsors of the free A1C diabetes blood screenings include:
• State of Alaska, DHSS – provided hundreds of A1C diabetes blood tests and more! • Alaska Kidney Foundation – has been supporting kidney education and free blood tests with us for over a decade. Thank you!
• GVEA Good Cents Foundation – provided hundreds of free diabetes blood tests!
If you meet someone from one of these agencies...give them a big hug and say thanks!
Results: Since we started the free diabetes screening project in September, 834 Alaskans in Juneau, Anchorage, Fairbanks and surrounding communities benefited from the free A1C diabetes blood tests! 834 lives were touched in a positive way just in a few short months. It's possible that together with you, we saved someone's life. It's very likely that we encouraged many to learn about diabetes and make positive changes to their lifestyles. Free tests were offered at the majority of Health Fairs this fall, limited only by funding requirements. We still have a couple of Health Fairs ahead of us, so the number of Alaskans getting access to free screenings will go up even further. We also hope to expand this project to all Health Fairs in coming months. We thank all of you for making this possible!
---
ALIVE-PD Subscription: New Resource for Alaskans to Improve Health, Help Prevent Diabetes and Prediabetes
We are now offering ALIVE-PD, an effective personalized health improvement program, to you, right here, right now. State of Alaska DHSS is covering the cost.
ALIVE-PD is a health improvement program that works entirely online. Subscribers receive personalized weekly support via email and online to help them make small but meaningful changes in everyday habits. ALIVE-PD subscribers report they:
• Eat better
• Exercise better
• Feel better, and
• Lose weight.
The system is meant to improve health and decrease the risks of prediabetes and diabetes. What sets ALIVE-PD apart from others is that ALIVE-PD delivers measurable improvements in health. See evidence here:
http://turnaroundhealth.com/evidence/
. You can claim your free subscription using this link to a risk assessment test and a registration code:
https://www.tfaforms.com/394597
. Do you have a friend who would benefit from this program? Please feel free to forward this email to them.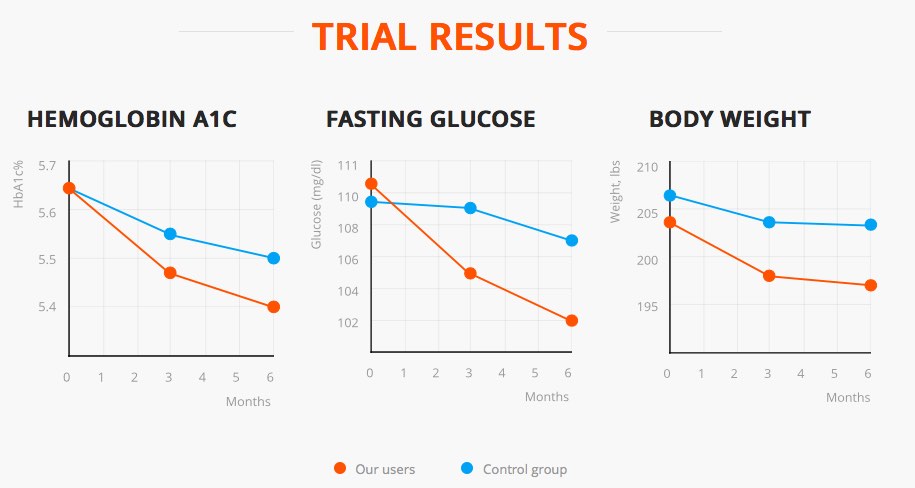 Orange - ALIVE-PD Users
Blue - control group
Please don't hesitate to call us with any questions at (907) 278-0234.
---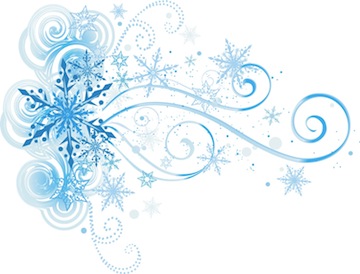 Last Health Fairs of the Season
Bethel – 7th Annual Bethel Community Health Fair. Everyone is welcome! Affordable comprehensive blood tests (see pricing here), free health education, free screenings. Ask about your health and get answers. When: this Saturday, November 14, 8am – 2pm. Where: Community Center, 420 Chief Eddie Hoffman Hwy, Bethel, AK 99559.
Anchorage - Community Health Fair at University Center. Our last community Health Fair of the season! Everyone is welcome! Affordable comprehensive blood tests (see pricing here). Free health education, free screenings. Ask about your health and get answers. When: Saturday, November 21, 9am to 1pm. Where: University Center, 3901 Old Seward Hwy, Anchorage, AK 99503.
Spring schedule
will be published in coming months.
Stay tuned!
---
Host the Original Health Fair this Spring!
We start preparations several months in advance. Your community's road to wellness and better health begins with a simple step -
Click here to fill out a health fair request form
, or call us at (907) 278-0234. Reserve your spot, call today! Bring free health education, free screenings, and affordable blood tests to your community this spring!
---
Dr. Fitch Answers Questions About Your Health
Dr. Fitch is periodically answering your questions in our newsletters. You can ask Dr. Fitch using
this anonymous form.
Question from our Reader: My Thyroid Stimulating Hormone (TSH) is 1.5 mIU/L. I am having symptoms of sweating and hot flashes. What should my levels be reports as?
Dr. Fitch:
The thyroid gland is the main endocrine gland of our body. The thyroid is responsible for regulating our body's energy, body temperature, and hormones. This gland sits like a butterfly on our neck under the "Adam's apple." The lobes or wings of the thyroid release the thyroid hormones into the blood stream, the main ones being thyroxine (T4) and triiodothyronine (T3), which is more active. These hormones in turn are in charge of....
Continue reading on our website
.
---
Support the oldest Health Fairs in the United States at no cost to you, using this simple trick.
Truth be told, we may not be the oldest Health Fair organization. There is one other dedicated Health Fair organization that operates in Colorado since around 1980, just like us. We consider them to be our good friends.
However, it is very much true that you can support Alaska Health Fair financially at absolutely no cost to you. If you plan to shop online at
Amazon.com
for gifts this holiday season, be sure to shop from Smile Amazon and choose Alaska Health Fair as your nonprofit. Amazon will send us a donation based on your purchases. It costs absolutely nothing, but it means a lot to Alaska Health Fair. To set Alaska Health Fair as your beneficiary, simply shop on Amazon using this link:
http://smile.amazon.com/ch/92-0118421
. If you have any questions, please don't hesitate to call our office at (907) 278-0234.
Or, you can send a donation by check to Alaska Health Fair: Attn: Donations, 720 W. 58th Avenue, Unit J, Anchorage, AK 99518.
When you give to Alaska Health Fair,
your donation benefits all Alaskans.
Thank you for keeping Alaska Health Fair strong and healthy!
---
About AHF
Alaska Health Fair, Inc. is the provider of the most popular health fairs in Alaska. We have been serving Alaskans for generations, since 1980. We offer a unique event model where Alaskans can access health education, health screenings, and tests. Up to 35,000 people attend our events in Anchorage, Fairbanks, Juneau and 50 other communities each year. We expect to serve thousands of Alaskans this Health Fair season, who value our fast, affordable, professional, and quality service.
We are featuring photos of Alaskan flowers, landscapes, etc. in our newsletters as much as we can. Would you like us to feature one of your photos? Send it our way to ahfair@ak.net, we'll give your proper credit. Thank you!