Indian Energy Events, Opportunities, and News
Office of Indian Energy
Published:
Upcoming Events
2016 Tribal Energy and Economic Development Webinar Series to Kick Off Jan. 27
The Office of Indian Energy, in partnership with Western Area Power Administration, is pleased to continue its sponsorship of DOE's monthly tribal webinar series in 2016. The 2016 Tribal Energy and Economic Development Webinar Series is part of DOE's ongoing, coordinated efforts to provide education and capacity-building for tribes and tribal energy resource development organizations.
The first webinar in the series, Energy Planning for Tribal Economic Development, will take place on Wednesday, Jan. 27, 2016, from 11 a.m. to 12:30 p.m. Mountain Standard Time. Attendees will learn about tools and resources available to establish a clean, diverse, and affordable energy plan based on energy efficiency and wise use of renewable resources, with maximum local control and ownership of energy issues. There is no charge to attend, but registration is required. Register now.
See the full schedule of 2016 webinars.
Community-Scale Tribal Renewable Energy Workshop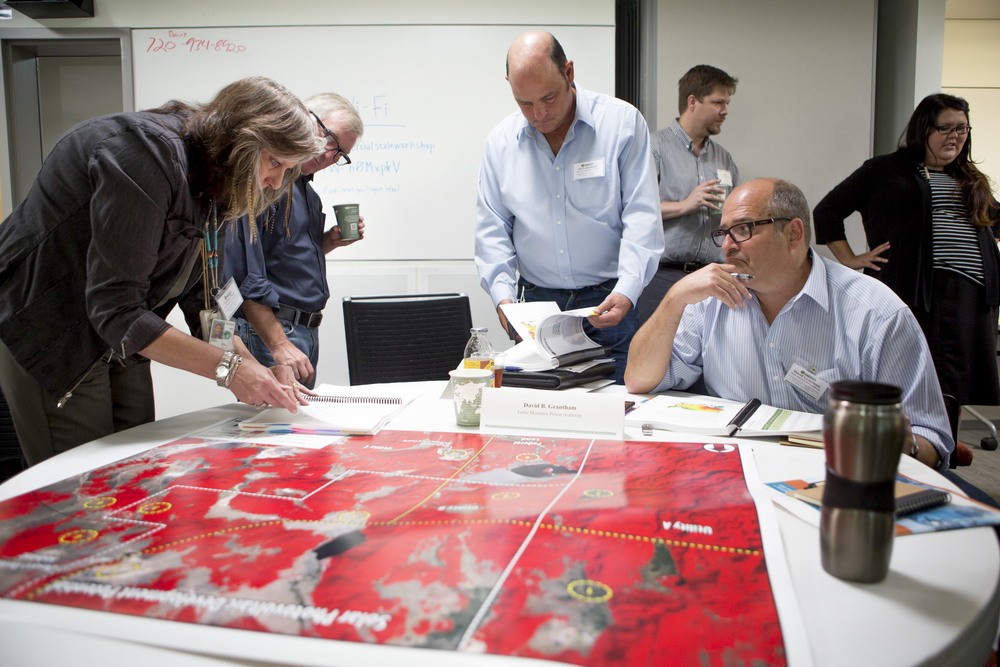 Tribal leaders and staff are invited to attend the Office of Indian Energy's community-scale tribal renewable energy workshop at the Agua Caliente Resort and Casino in Rancho Mirage, California, Feb. 9–11, 2016. The workshop will walk participants through the process for developing community-scale renewable energy projects on tribal lands.
The workshop offers a unique opportunity for participants to learn from renewable energy project experts, get hands-on experience using technology resource assessment tools, explore project case studies, and hear from other tribes about lessons learned.
Workshop participants will learn about the five steps necessary to develop and finance renewable energy projects on tribal lands, including how to:
Assess project potential
Determine technology options
Select the appropriate business structure for their tribe's energy projects
Understand the various financing options
Issue and evaluate requests for proposals
Plan for project operation and maintenance.
Hotel Registration
A block of rooms is available to workshop participants at a discounted rate of $119.99 per night. Please call 1-800-854-1279 to reserve a room. The deadline for the government rate discount ends Jan. 18, 2016, at 5 p.m.
How to Register
The workshop is limited to elected tribal leaders, tribal executives, and tribal staff. There is no cost to attend, but registration is required. Participants are responsible for their own lodging, dinner, and travel costs.

Register now to secure your spot by emailing tribalworkshops@nrel.gov or calling 303-275-3005.
Funding and Technical Assistance Opportunities
Solar Technical Assistance for Tribal Utilities
Applications due: Jan. 8, 2016
Eligible entities: Tribally owned utilities
Under the DOE SunShot Program, the National Renewable Energy Laboratory (NREL) is offering support to tribally owned utilities in the following, limited areas:
Programmatic considerations and strategies for utility-owned rooftop solar
Programmatic and technical design of community solar
Strategies for implementing advanced inverter protocols
Deployment considerations for photovoltaic-enabling technologies, such as storage, grid, routers, and cybersecurity
Streamlining interconnection screening methods and application processes.
BIA Climate Change Adaption—Tribal Liaison
Applications due: Feb. 12, 2016, at 5 p.m. Eastern Standard Time
Eligible entities: Tribal nonprofits, nongovernmental organizations, tribally controlled colleges or universities
The U.S. Department of the Interior Bureau of Indian Affairs (BIA) is accepting proposals from eligible entities impacted by climate change to enter into a cooperative agreement for the identification and hiring of tribal climate change liaisons to address tribal climate change science needs. This opportunity is designed to benefit communities across Indian Country and Alaska Native villages.

For more details on how to prepare and submit an application, view the full funding opportunity announcement.
Remote Alaskan Communities Energy Efficiency Competition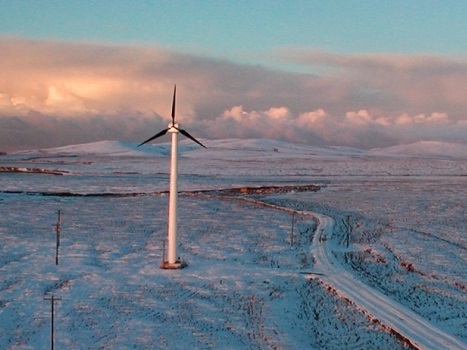 The Office of Indian Energy and EERE have issued a Notice of Technical Assistance (NOTA) to significantly accelerate efforts by remote Alaskan communities to adopt sustainable energy strategies. The Remote Alaskan Communities Energy Efficiency Competition will empower Alaskan communities and Alaska Native villages to develop effective tools to advance the use of reliable, affordable, and energy efficient solutions that are replicable throughout Alaska and other Arctic regions.
There are two phases to this competition:
Phase 1: Pledge Designation—Applications due Jan. 26, 2016
DOE is asking eligible applicants to sign a pledge to improve community energy efficiency by 15% or more by 2020. Selected communities who pledge will become part of a peer network of "Community Efficiency Champions" and be eligible to apply for technical assistance to prepare implementation plans in Phase 2 of the NOTA.

Phase 2: Technical Assistance—Applications due March 31, 2016
Only selected Community Efficiency Champions from Phase 1 will be eligible to apply for Phase 2 of the competition to receive technical assistance from DOE. Selected communities will be eligible to compete for up to $1 million in grant funding ($3.3 million total) to implement energy saving measures.
Applications for both phases will be accepted online through EERE Exchange, via email, or fax at 240-562-1640.
More Opportunities
Visit our website for more funding, financing, and technical assistance opportunities available to tribes.
News & Resources
NREL Seeks Intern to Support Tribal Work
NREL is currently accepting applications for a year-round student internship supporting the laboratory's work to foster clean energy development on tribal lands.

Located in Golden, Colorado, NREL applies its world-class science and analytics expertise to advance the development and deployment of clean energy technologies on tribal lands by partnering with Native American Tribes and Alaska Native villages, the Office of Indian Energy, and other federal agencies, nonprofits, and intertribal organizations.

The internship will support three areas of focus: strategic energy planning, technical assistance, and analytical studies. Applicants should have a technical background that provides a foundation for their participation in scientific analysis of tribal energy data, renewable energy potential, renewable energy project financing, and energy efficiency options.

NREL is eager to fill this position as soon as possible. Learn more and apply.
Regards,
The Office of Indian Energy

For more information on the Office of Indian Energy, visit our website and see our brochure.