Pre-Diabetes Classes to be held at Providence Diabetes and Nutrition Center
Tips and tools to help prevent or delay diabetes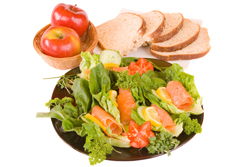 Tuesday, Oct. 15
Tuesday, Nov. 12
Tuesday, Dec. 10
8 - 10am
Aspen Conference Room
These two-hour classes are offered by the Providence Diabetes and Nutrition Center and are designed specifically for people with pre-diabetes. They will provide practical tips and tools to help prevent or delay the onset of Type 2 Diabetes. Instruction will be provided by a registered dietitian and will include information on meal planning, incorporating routine physical activity and maintaining or achieving a healthy weight.
At the completion of the class, participants will be able to:
Understand what pre-diabetes is and why it is important to take action now.

Describe and understand a healthy meal plan.

Describe and understand a plan for routine physical activity.

Understand the role of weight management.
Registration fees $50.00. Pre-registration is required as seating is limited.
To learn more about Living Well Alaska self-management classes go to: http://dhss.alaska.gov/dph/Chronic/Pages/SelfManagement/default.aspx.
---

You are subscribed to Chronic Disease Prevention and Health Promotion Announcements for Alaska DHSS.

To find out more about the CDPHP Section's mission to identify and advance the conditions that lead to safe and healthy lives for Alaskans go to http://dhss.alaska.gov/dph/Chronic/Pages/default.aspx.
Posted: September 9, 2013