Today in Energy: October 19, 2012
Published:
In August 2012, coal produced 39% of U.S. electricity, up from a low of 32% in April 2012, when the natural gas share of generation equaled that of coal. Increased demand for electric power in the summer months created more room in the market, and generation from both fuels increased between April and July. More›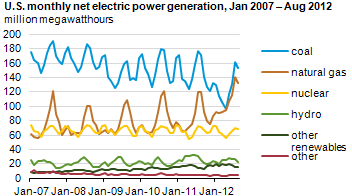 Source: EIA, Electric Power Monthly.