Arctic Daily Update: May 10, 2013
Published:
President Obama releases US National Strategy for the Arctic Region

Today, the President signed the National Strategy for the Arctic Region. A statement by the White House Office of the Press Secretary reads, "The United States is pleased to join our Arctic Council colleagues Canada, Norway, Denmark, Iceland, Finland, Russia, and Sweden in articulating our strategic priorities for this critical region of the world.

The Administration solicited input from Alaska Natives, the State of Alaska and others as it was developing the National Strategy for the Arctic. Successful implementation of the high-level lines of effort identified in the National Strategy will depend upon active engagement with Alaska Natives, the State of Alaska and other key stakeholders. In particular, proceeding with the stewardship of Arctic resources under an Integrated Arctic Management approach requires, by its terms, meaningful, up-front input by the State, Alaska Natives, and others. As a further demonstration of its commitment to such input, Administration officials will be hosting roundtable discussions in Alaska in the coming weeks to discuss how best to move forward with the implementation of the concepts laid out in this National Strategy. The initial meetings will include high-level Administration officials from the White House, and from key agencies. The meetings will be held in mid-June, at a time and location that will be confirmed shortly."

The strategy can be found here
The House and Senate are in recess today.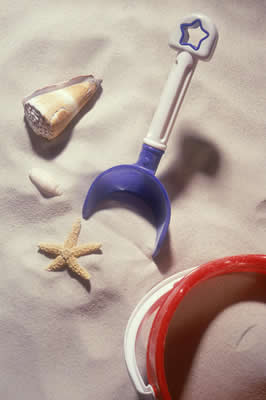 Ice-Free Arctic May be Nearer Than We Thought: Crater Reveals Warmer World. The Earth may be hurtling toward an ice-free Arctic in the coming years. Researchers have discovered that the icy north experienced an extended period of warm temperatures about 3.6 million years ago, a time when ice was scarce in the Arctic. Researchers examined a remote meteorite crater in Siberia, where sediments located in Lake El'gygytgyn recorded the unusually balmy climate of the Arctic millions of years ago. At the time, greenhouse gas levels were as high as today, while temperatures were about 14 degrees Fahrenheit higher. The seas levels were also 130 feet higher than they are at present. Science World Report
Secretary Kerry Travels to Sweden to Attend Arctic Council Meeting. Secretary Kerry will travel to Stockholm, Sweden, on May 14, where he will meet with Swedish Prime Minister Reinfeldt and Foreign Minister Bildt to discuss the Arctic Council, Syria, Iran, Afghanistan, and other issues of global importance. Secretary Kerry will then travel to Kiruna, Sweden, where he will attend the Arctic Council's Ministerial Meeting on May 15. US Department of State
Arctic Council Should Deny Observer Status to the EU: Nunavut MLSs: "Symbolic move will tell the EU that what they are doing is not right." Nunavut MLAs say they don't want the Arctic Council to admit the European Union into their international forum as an observer. They voted in favor of a May 9 motion, put forward by Nanulik MLA Johnny Ningeongan, declaring that the EU be denied observer status at the Arctic Council, whose top ministers meet May 15 in Kiruna, Sweden. There, they'll decide whether to accept 14 applications for observer status. Nunatsiaq Online
Greenland's Dilemma and Its 'Reluctant' Alliance With China. China's growing demand for natural resources has prompted Beijing to extend its geopolitical interests way beyond its immediate neighborhood. Yet, while China's increasing footprint in other parts of the world has often been portrayed as a cause for concern by some media outlets - as in the case of Africa - Beijing's growing interest in Arctic only began to receive similar attention over the past few years. Once believed to be inaccessible due to severe environmental constraints, climate change has helped to reveal the Arctic's natural resource potential and offers China new Sea lines of communication (SLOC). Having gained autonomy from Denmark in 2009, Greenland is also keen to advance its economic development. Nuuk's economic strategy envisions the tapping of Greeland's vast natural resources, while at the same time balancing development with traditional forms of subsistence and environmental protection. Yet, a fledgling government also faces the dilemma of how best to balance its economic interests with the aspirations of foreign powers who also covet Greenland's natural resources. In this respect, China's influence over Greenland is formidable. ISN
Arctic Scientists Take on "Emerging Research Questions." They are called "emerging research questions," and the Polar Research Board of the National Academy of Sciences has put together a committee to identify them and recommend how to tackle them. The committee called on all kinds of other scientists for help - hydrologists, mappers, oceanographers, biologists, weather analysts, sociologists, anthropologists, geologists and more. USARC Chair Fran Ulmer, among others, offered suggestions. APRN
Legislative Action
No formal legislative action was taken on Arctic legislation yesterday.
Future Events
Private Sector Transportation, Infrastructure, Assets, Response, Capacity, and Development in the Arctic, May 30, 2012, Seattle, WA. A recently-held Arctic transportation workshop in Iceland highlighted the need to better understand private sector transportation infrastructure and assets, recognizing industry's role in the responsible development of resources, response and supportive infrastructure. As a follow-up to its efforts to inventory and map Arctic transportation infrastructure, the Institute of the North is hosting a workshop at the Bell Harbor International Conference Center in Seattle, Washington that focuses on three critical areas: private sector assets and infrastructure in the Arctic, staging areas outside the Arctic that support Northern development, and vessels and technology that are difficult to map but need to be measured for future decision-making. Participants include industry representatives, technical experts, researchers, Coast Guard and other response personnel.
10th International Symposium on Cold Regions Development (ISCORD 2013) (June 2-5, 2013) (Anchorage, Alaska) The International Association for Cold Regions Development Studies (IACORDS) and the Technical Council on Cold Regions Engineering of the American Society of Civil Engineers (ASCE) will host a conference on "Planning for Sustainable Cold Regions." Special Keynote Sessions each day include "Bridging the Gap Between Climate Change Science and Engineering Practice"; "The Challenges of the Debris from the 2011 Tohoku Earthquake in Japan"; and "Energy in Alaska - Current and Future Projects."
AGU Science Policy Conference, June 24-26, 2013. (Washington, DC)
Hundreds of Earth and space scientists, students, policymakers, and industry professionals will discuss key Earth and space science topics that address challenges to our economy, national security, environment, and public safety. This meeting will focus on the science that helps inform policymakers' decisions related to energy, natural hazards, technology and infrastructure, climate, oceans, and the Arctic (see 6/25 forum titled "US Government Investment in Arctic Change Research"). The event is hosted by American Geophysical Union (AGU), a Washington, D. C.-based international nonprofit scientific association.
5th Symposium on the Impacts of an Ice-Diminishing Arctic on Naval and
Maritime Operations, July 16-18, 2013 (Washington, D.C.). The U.S. National/Naval Ice Center (NIC) and the U.S. Arctic Research Commission (USARC) co-host this follow-on symposium to address the changing state of Arctic sea ice and associated environmental conditions vis-a-vis emerging or expected naval, maritime, and associated activities and operations in the region. Invited speakers include nationally and internationally recognized experts on Arctic observations, climate change, and maritime operations.
7th International Workshop on Ice Drilling Technology (September 9-13, 2013) (Madison, WI). The event is sponsored by the Ice Drilling Program Office- Ice Drilling Design and Operations (IDPO-­-IDDO), International Partnerships in Ice Core Sciences (IPICS), International Glaciological Society (IGS). Following in the footsteps of the sixprevious ice drilling technology workshops held between 1974 and 2006, the Seventh International Workship on Ice Drilling Technology will take a comprehensive look a the latest innovations in ice drilling technology, including ice coring, borehole logging, subglacial sampling, core logging and handling, and field logistics.
The 2013 Arctic Energy Summit, October 8-10, (Akureyri, Iceland). The 2013 Arctic Energy Summit is a multidisciplinary event expected to draw together several hundred industry officials, scientists, academics, policymakers, energy professionals and community leaders to collaborate and share leading approaches on Arctic energy issues. Building on the work done at the highly successful 2007 Arctic Energy Summit and Technology Conference, the 2013 Summit will address energy extraction, production and transmission in the Arctic as it relates to three thematic areas: richness, resilience and responsibility. The 2013 Summit will be hosted by the Institute of the North in cooperation with local host Arctic Portal.
The Inaugural Meeting of The Arctic Circle, October 12-14, 2013 (Reykjavik, Iceland). The inaugural Arctic Circle will be held October 12-14, 2013. Subsequent Arctic Circle gatherings will be held in a different Arctic location each year, so that participants can become familiar with the challenges, needs and opportunities presented by these unique environments. The agenda for the first Arctic Circle gathering will include plenary sessions with international leaders on emerging topics of interest, such as: Sea ice melt and extreme weather; Security in the Arctic; Fisheries and ecosystem management; Shipping and transportation infrastructure; Arctic Resources; and Tourism.
Community Oil Spill Response in Bering and Anadyr Straights, (November 7-8, 2013) (Anchorage, Alaska). This workshop will bring together a diversity of stakeholders to advance a collective dialog to learn more about and respond to community desires to be part of oil spill first-response efforts that help protect food security and other local resources; come to agreement on the multiple roles local community members can play in responding to oil spills; and create an action plan for moving forward on this topic. The workshop is sponsored by the Wildlife Conservation Society.
Arctic Cities, Global Processes, and Local Realities, December 2-4, 2013 (Rovaniemi, Finland) The conference is organized jointly by the City of Rovaniemi and the Arctic Centre of the University of Lapland, Finland. The goal of the conference is to present the latest research scientific knowledge about the global processes as they become local realities. Even if the Conference is scientific in orientation, it aims to bridge science and knowledge into action by bringing top scholars to share their research results, and to organize joint discussion with the leaders of the Arctic Cities. Sessions include: Rovaniemi Process: past, present, future; Arctic responses to global environmental problems; people and extractive industries; tourism in the Arctic; the Arctic in global economy; climate change in the Arctic; indigenous peoples in cities; and, Arctic global flows. Cross cutting themes include: Arctic cities and global processes; management and governance in the Arctic; and, Arctic together with non-Arctic.
USARC • 4350 N. Fairfax Drive, Suite 510 • Arlington, Virginia 22203 USA • 703.525.0111 • info@arctic.gov arctic.gov