All the Latest at ACHP- May 2013
Published:
Your voice made a difference

We would like to extend our gratitude to the dedicated supporters who helped us reach out to the Alaska State Legislature this session. With your help, we were able to secure funding for statewide classes in home energy efficiency. ACHP would also like to thank the following legislators for helping us navigate the budget process, and successfully securing funds for energy efficiency education:

Senator Lesil Mcguire, Anchorage
Senator Johnny Ellis, Anchorage
Representative Pete Higgins, Fairbanks
Representative Mia Costello, Anchorage
Representative Bill Stoltze, Chugiak
Representative Les Gara, Anchorage
Representative Bryce Edgmon, Dillingham

Once again, thank you to everyone who helped us in our efforts! We could not have done it without your help.

Learn the latest techniques at our Advanced Cold Climate Home Building course

This is a two-day, intensive workshop presenting energy-efficient building techniques for builders, designers, planners, and homeowners. It is an excellent opportunity to learn the latest construction methods related to residential energy efficiency.
This course meets the State of Alaska Division of Occupational Licensing educational requirements that qualify general contractors to take the state Residential Endorsement exam. Eligible for 16 continuing education credits (CEUs). Cost: $450 (includes certificate of completion and PDF manual.) Upcoming dates:

Thursday and Friday, May 2 & 3, 8 AM – 5 PM • Register here
Tuesday and Wednesday, June 4 & 5, 8 AM – 5 PM • Register by emailing info@achpalaska.com
ACHP, 3400 Spenard Road, Suite 9, Anchorage

Join a discussion of high-performance affordable housing models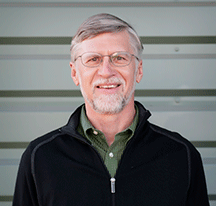 Dan Duame, Executive Director of the Aleutian Housing Authority (AHA), will discuss the genesis, design and progress for two prototype projects aimed at developing high performance affordable housing models for replication in the Aleutian region. This workshop, entitled "Passive and Rammed Earth Homes in Alaska", is part of Alaska Center for Appropriate Technology's (ACAT) Path to Net Zero Energy Workshop Series. Eligible for 2 CEUs. Registration required. More info here.

Saturday, May 4, 6:30 - 8 PM
Agate Inn, Wasilla

Juneau couple harnesses geothermal energy with help from rebate and tax credits
Have you been thinking about upgrading your heating system? Read about one Juneau family's experience retrofitting their home with an energy efficient heating system here. The following is from the article:
"The state offered a rebate up to $10,000 for home energy improvements. On top of that, there is 30 percent federal tax credit... Those two financial incentives, combined with the fact they had to replace their boiler anyhow, made the project feasible. Kajdan also estimated that their total annual savings could be around $3,000."

See the savings with your own eyes


Click on this handy map provided by Alaska Energy Authority to see how much communities across Alaska are saving thanks to energy efficiency upgrades.

Summer hours give all more time to enjoy Alaska

Beginning May 1, ACHP will again be observing summer hours to allow our students, office staff, and instructors the opportunity to enjoy the Alaska summer without missing out on our educational offerings.

Also, the office will be close on Monday, May 27 in observance of Memorial Day.

Summer office hours: Monday – Thursday, 9 AM – 4 PM
Free homeowner classes: Tuesday – Thursday, 7 PM – 9 PM
Please click here for additional classes offered.