It's Fill the Pipeline Week in Alaska
Published: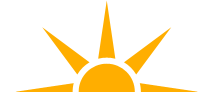 Good Morning!

It's "FILL THE PIPELINE WEEK" in Alaska and time to forge a partnership: Alaska - Yukon - NWT!

Dave Harbour, Publisher, Northern Gas Pipelines

(907) 227-7110 




Northern Gas Pipelines | 2440 E. Tudor Rd. | PMB #463 | Anchorage | AK | 99507
THIS IS FILL THE PIPELINE WEEK! - ALASKANS SEEK CANADIAN PARTNERSHIPS - Mackenzie Photos Why is this 'Fill the Pipeline Week'?  The Trans Alaska Pipeline is 2/3 empty.  If it goes empty and
shuts down, Alaska is out of
business and America's economic recovery will take another dive.  The pipeline's Pump Station One at Prudhoe Bay is surrounded by additional supplies of Alaska North Slope Oil which will be stranded unless 1) Alaska Senators and Representatives support Governor Sean Parnell's (NGP Photo) HB 110 that would improve the most rotten oil and gas investment climate in America, and 2) unless America's pathetic, federal regulatory agencies quit blocking access to billions of barrels of oil on federally controlled Arctic oil and gas areas. HERE'S HOW ALASKANS CAN BE A PART OF MAKING THIS "FILL THE PIPELINE WEEK":

Attend TODAY'S (February 23) "Make Alaska Competitive Rally" at 11 a.m., Dowland-Bach, 6130 Tuttle, Anchorage.
Attend FRIDAY'S BOEMRE 7 p.m. hearing at 3801 Centerpoint Dr. (36th Ave. & C St.).  Come at 6 to sign up early and enjoy Pizza and beverages with your friends!

We will be especially interested to see how many of Alaska's Legislators and other elected leaders show up at each event to "STAND UP FOR ALASKA!"  Yes, with a good deal of citizen and elected leader support Alaska could truly make this the week we look back upon as the week we took decisive steps to refill the Trans Alaska Pipeline. -dh

Fairbanks News Miner.  ... A resolution would direct state government to collaborate with the Yukon and Northwest Territories
through the intergovernmental Pacific NorthWest Economic Region (PNWER) and its special Arctic Caucus. It also urges the Alaska Legislature to "work with the legislative assemblies" of the two territories to develop a "synchronized message detailing the common needs" with respect to their federal governments.  The Arctic Caucus is just more than a year old. Lt. Gov. Mead Treadwell (NGP Photo) wrote to the state House of Representatives' economic development committee Monday backing the premise of regional cooperation focused on resource development, environmental protection, development of shipping routes, energy projects and other common interests.  "The Arctic Caucus of PNWER, and PNWER itself, is a way for us to get the word out about these important things we do, and want to do," wrote Treadwell, a former chairman of the U.S. Arctic Research Commission.

Mackenzie Photos Here.