SMPS ALASKA CHAPTER WEBINAR 10 Steps to Launching an Award-Winning Communications Program Hosted by Kathy Day
Published:
Join us for this presentation of the SMPS webinar 10 Steps to Launching an Award-Winning Communications Program.
This webinar will discuss how to launch an award-winning external communications program, using GEI Consultants' own external communications program, as implemented by Rhino PR, as a project example. Using a real-world case study you will learn how the plan was created and implemented and learn takeaways to incorporate into your own program or to use as the basis for creating a plan from scratch.
In addition to the pre-recorded session, Kathy Day of KD/PR will give a short presentation with insights into the Alaska market. She will talk about essential components of external communications, help you understand the time and personnel commitments that are required, and will discuss quantifiable opportunities for demonstrating ROI in an external communications plan.
About the Speaker: Kathy Day is the owner of Kathy Day Public Relations (KD/PR), Alaska's only virtual public relations agency. Kathy leads a group of 10 experienced professionals who offer everything from strategic planning and media relations to collateral development, graphic design, media training, social media strategy, copywriting, special event planning, web design, videography and media buying. KD/PR offers everything a public relations firm offers, without the physical office. Seasoned pros, low overhead, great results!
Tickets and Pricing:

SMPS Members: $25

SMPS Member Firm: $35
Non-Members: $50

Where

BP Energy Center
1014 Energy Court
Anchorage, AK 99508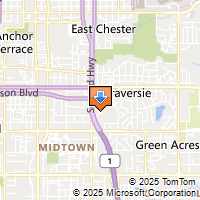 Driving Directions
Please note the fees above and select appropriately before adding guests. For your convenience, you can pay online by credit card with PayPal. Cancellations must be made by the RSVP date. SMPS charges for "no shows" and late cancellations. Substitutions are welcome.